3 Can't-Miss Panels at IMN's Real Estate COO & CFO Forum
by Karo Sadowicz on Sep 19, 2022 4:09:21 PM
Real estate finance and operations executives will gather this week at the IMN Real Estate COO & CFO Forum in New York City. The forum brings together industry leaders and packs 13 moderated panel discussions into the one and a half day conference.
The IMN event agenda covers everything from technology to taxes, and promises a wealth of insight for C-level real estate executives wrestling with the forces reshaping their industry.
For those who expect to spend some time attending panels, and some networking, we've highlighted three sessions we're most excited about.
1. Tax Planning, Compliance & Preparing for Regulatory Changes
Thursday, September 22 at 11:30 AM
Why you should see it:
Tax codes are complex enough before bringing real estate into the mix. In this session, panelists will discuss recent tax legislation changes and their potential impacts.
If you're looking to maximize tax structure efficiency, understand how new technologies are helping COOs and CFOs with regulatory compliance, or learn how AI can simplify compliance workflow, this session is a must.
Speaker to watch: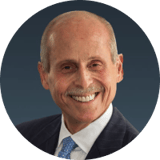 Steve Friedman, CRE, FRICS, is a director with more than 30 years of tax planning experience. has extensive experience in structuring, planning and executing transactions through a myriad of forms of legal ownership, from REITs to LLCs.
His background includes tax advice and planning for more than two dozen publicly traded REITs engaged in multifamily ownership, operation and management, regional shopping center and neighborhood retail ownership, leasing and management, CBD and suburban office, and lodging and hospitality.
---
2. Identifying & Implementing New Technology: ROI, Costs and Resource
Thursday, September 22 at 2:45 PM
Why you should attend:
Despite its reputation as a tech laggard, the real estate industry is rapidly catching up to the latest innovations. With a growing number of CFOs and COOs receiving a mandate to implement automation, artificial intelligence, and other tech solutions, there's still a gap in understanding how to measure tech ROI.
Attend this panel for a comprehensive review of how tech investment is impacting real estate operations and asset values, ways to measure and improve ROI, understand where tech can have the greatest impact, and set expectations around implementations and time to value.
Speaker to watch: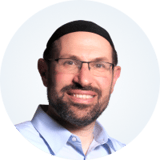 After 15 plus years in the real estate industry, Mitch Rich has led countless IT projects, and has extensive experience with the entire implementation process. Having served in the trenches with, and functioned as, a leasing agent, property manager, senior accountant, and IT support person, he understands the needs of various tech stakeholders better than most.
In this panel, he looks forward to discussing the total cost of ownership of ERP systems—including hidden costs around resource time spent, integration with ancillary systems and the like—and how to best prepare for implementations to limit surprises.
---
3. Efficiencies in Accounting Operations
Thursday, September 22 at 5:00 PM
Why you should attend:
The pandemic radically reshaped accounting processes at real estate firms, forcing quick shifts to remote work, putting more pressure on shrinking teams, and presenting new challenges for visibility, compliance and efficiency.

In this session, you can expect a window into how various companies were impacted, how they have adapted, and which operational pain points drove the biggest changes. You'll also get a broad view of how technology and automation have alleviated these pains and enabled better processes, including a look into applying artificial intelligence in accounts payable and other functions.
While this session is the last of the day, we expect it will draw a big audience with lots of questions—great conversation starters for the networking reception that follows.
Speaker to watch: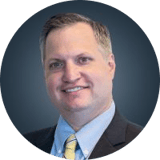 David Stifter is a Managing Director for Quality and Process Assurance at DigitalBridge, where he is responsible for data architecture and process improvement for the firm as well as overseeing the accounting and finance transition projects for major acquisitions and dispositions. Throughout his career, he's served as a nexus of technology and finance expertise, always focused on efficiency, automation, and process optimization.
In 2020, he founded PredictAP to address a gap in the AP automation market with an AI-powered invoice capture solution optimized for real estate complexity.
---
Bonus: Real Estate Operational Executives Roundtable
Friday, September 23 at 10:15 AM
Why you should attend:
For attendees sticking around for both days of the forum, this roundtable will be an excellent opportunity to reflect on the previous days's topics and dig into what's next for the real estate CXO.
The panel will highlight on post-pandemic lessons for operational executives, with special emphasis on leveraging tech solutions for back-office management, process changes driven by tenants and customers, and finding additional opportunities to reduce operational costs and boost efficiency.
Speaker to watch: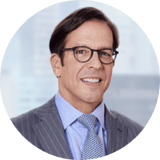 Mark Maduras joined Angelo Gordon in 2001 and is the Chief Operating Officer and Chief Financial Officer for real estate and private equity at the firm. Prior to joining Angelo Gordon, he worked at ATC Management LLC, a real estate partnership that included Angelo Gordon.
Before that, he worked at Merrill Lynch, Tishman Speyer Properties, Olympia & York, USA and Coopers & Lybrand, LLP.
---
See You in NYC?
PredictAP will be attending as a sponsor, and we're looking forward to talking about using AI in tandem with AP automation at our booth.
Want to learn more about PredictAP? Contact us to set up a meeting, or use the IMN event networking app to get in touch.
Can't make it? Our latest ebook covers AP efficiency blockers and improvements in real estate, and examines the role technology can play. Get it here.